The global economy has been recovering – on the whole – for about six years now. Interestingly, when looking at non-performing loans in many areas of the globe, one would have a hard time arriving at such a conclusion.   
The following figure is a look at non-performing loans by country in 2014.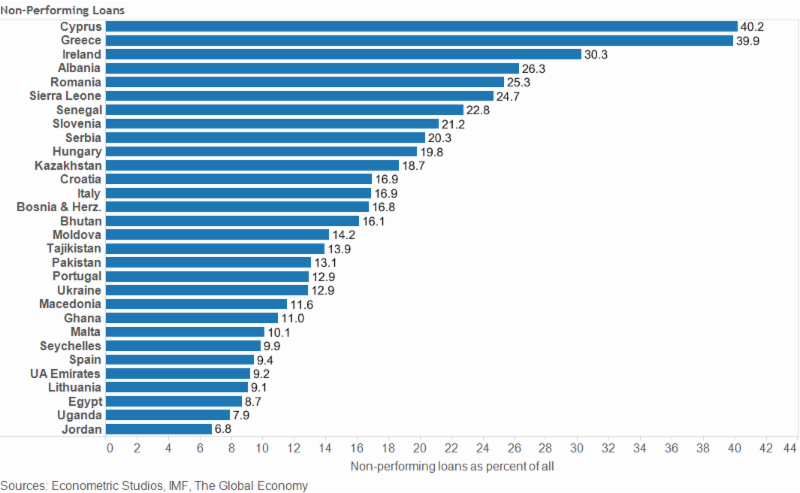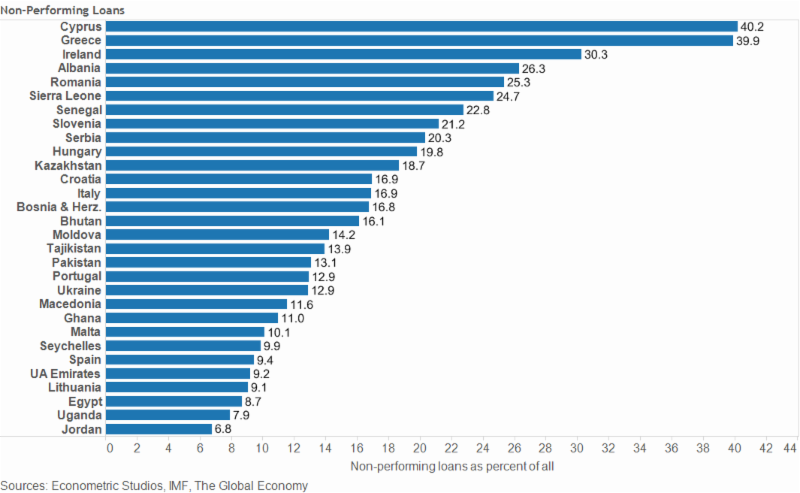 The figure show the top debt-pained countries across the globe. On the top is Cyprus at 40.2%, followed by Greece at 39.9%, and Ireland at 30.3%.
Across Time
On the following page is a look at how non-performing loans have changed by country since 2012.
In blue is 2012.
In orange is 2013.
In gray is 2014.
Perhaps surprisingly, the figure indicates some disturbing trends for most of the countries shown.
Each of the seven countries on the top of the list saw non-performing loans expand from 2013 to 2014, with Cyprus taking over Greece as the country where banks have the highest percentage of their customers as non-paying.
On the other end, some better performing economies have seen their non-performing loans numbers improve marginally.
Could Non-Performing Loans be the Next Trigger?
With the explosion in non-performing loans in large parts of the globe, and only slight improvement in other better performing countries, could non-performing loans be the next trigger of a global recession?
The answer – there is a good chance.
Should non-performing loans in Greece, Cyprus, and other smaller economies start to effect larger economies like Germany, France, Spain, and others, the global economy could certainly take a downward swing.
After all, it just took a few housing markets in the U.S. to start a snowball that became known as the Great Recession of 2008 and 2009.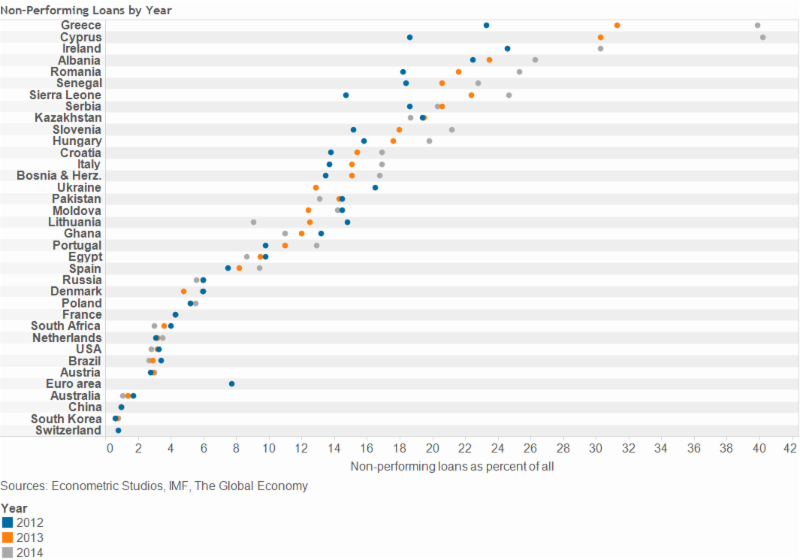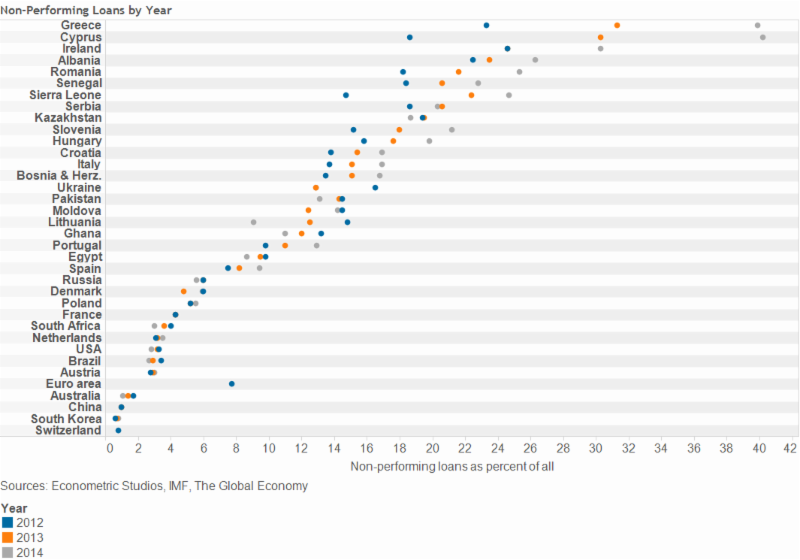 ---
The CC Holdings Group is headquartered in the United Kingdom, and provides clients with financial services including physical bullion, deliverable foreign exchange, custody and payment services.This information is intended to assist investors. The information does not constitute investment advice or an offer to invest or to provide investment services and is subject to correction, completion and amendment without notice.